Brambles mobile events bar attended Ipstones Agricultural Show 2019 over the last weekend in August. The show was based at Ipstones Memorial Recreation Ground, located at Ipstones in the Staffordshire Moorlands.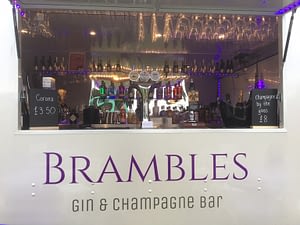 With a poor weather forecast for the weekend of Ipstones Agricultural Show 2019 expected, the weather held out for a lovely sunny afternoon, for everyone who attended and visited Brambles mobile events bar along with an array of other diverse traders. The warm weather made for an enjoyable afternoon, with both proud winners from the main ring sporting their rosettes and guests of the show enjoying a chilled glass of champagne to celebrate!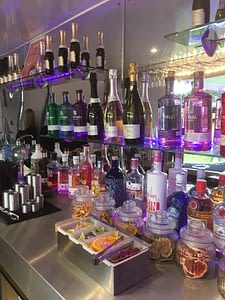 Brambles mobile events bar again provided a full range of refreshments for visitors of all ages, with drinks ranging from draught Peroni, Rekorderlig cider and Wibbly Wallaby from The Wincle Brewery to Fruit Shoots and J2Os for the kids.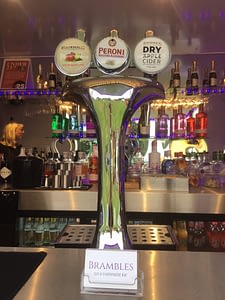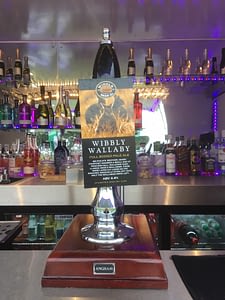 Brambles mobile events bar also bought the finest selection of premium gins and Fever Tree mixers along with our wonderful selection of premium wine, prosecco and champagne. We also added a show special to the menu with a glass of premium champagne to celebrate the success of everyone competing at the show, along with our special show cocktail list!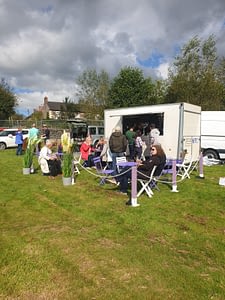 Brambles very much enjoyed being invited to such a well attended show, with entertainment for all the family in the main ring from shire horses to vintage tractors. We look forward to attending again next year and hope for some more sunny weather. We hope that some of our fantastic customers will join us once again next year for a lovely chilled refreshment!