Brambles mobile events bar yesterday attended Manifold Valley Agricultural Show 2019 based at Castern Hall, Ilam in the Staffordshire Moorlands Peak District.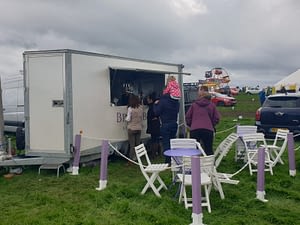 Despite wet and windy weather conditions Brambles mobile events bar along with other hardy traders turned out for the prestigious 2019 Manifold Valley Agricultural Show. Despite the muddy conditions a wonderful day was had by all who attended, with a large variety of trade stands and plenty of entertainment in the main ring for the whole family to enjoy, from tractors to shire horses there was something for everyone.
Brambles mobile events bar provided a full range of refreshments for visitors ensuring all ages were catered for, with drinks ranging from draught Peroni, Rekorderlig cider and Sir Philip from The Wincle Brewery to J2O's for the kids. Brambles mobile events bar also bought along our full selection of premium gins and Fever Tree mixers along with our wonderful selection of premium wine, prosecco and Champagne.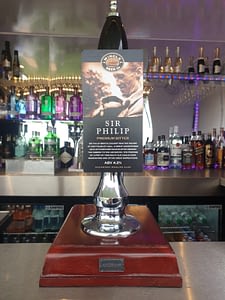 We hope to see some of our lovely customers and the other hardy traders at some upcoming events. We also look forward to next year with more favourable weather and ground conditions at Manifold Valley Agricultural Show and hope to see some more of the lovely visitors, who we had the pleasure of providing refreshments to this year, will join us again next year for a glass of fizz!