Brambles Mobile Bar were recently hired to provide mobile bar facilities for a wedding of 250 guests based at Onecote in the Staffordshire Moorlands.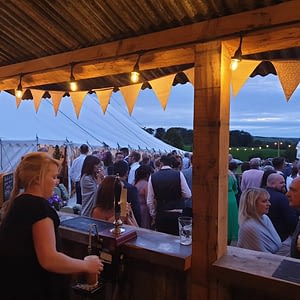 Wonderful day at Tom and Lauren's wedding despite a wet start it turned out to be a lovely day, with a fantastic time had by all who attended.
Using a combination of our mobile bar and a lovely homebuilt oak bar, we provided a full range of refreshments from 2.30pm until 1.30am ensuring everybody was catered for with drinks ranging from Prosecco and Champagne to lager, real ale, wines, spirits and soft drinks.