Brambles mobile events bar attended the Stoke-on-Trent Luxury Wedding Show 2019 on the last Sunday in September. The show was based at Stoke-on-Trent Town Hall, located on Glebe Street Stoke-on-Trent, Staffordshire. The Luxury Wedding Show was hosted by DIVA Wedding Fairs with over 400 people attending the event in preparation for their big day. With many soon to be brides and grooms braving the torrential rain to get inspiration and book suppliers for their special day.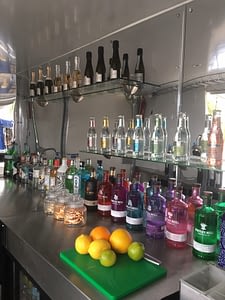 Brambles mobile events bar stirred up some very interested and enthusiastic brides and grooms keen to have a bar with a touch of class at their venue for their special day.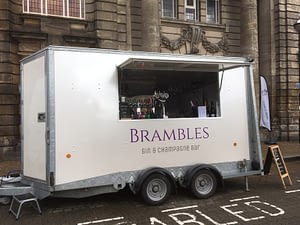 Brambles mobile events bar has the ability to provide a unique and exclusive package for each and every wedding, there is literally something for everyone to enjoy at a completely affordable price. With packages and products to suit every wedding style and budget and bespoke packages to suit your personal requirements.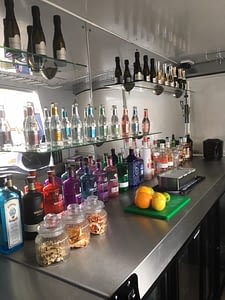 Brambles mobile events bar still has limited availability for dates in 2019 and 2020 – we are also now taking bookings for 2021 and 2022. Why not enquire now and have a bar to remember on your special day!